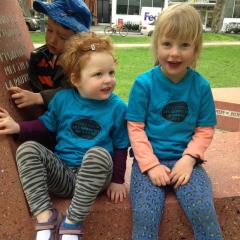 The cost of child care in Canada in Canada is rising twice as fast as the rate of inflation, according to an extensive fee survey conducted by the Canadian Centre for Policy Alternatives.
"Child care costs represent one of the biggest expenses for parents of young children after paying the mortgage or rent, and that makes it a bread and butter issue for our union," said PSAC National President Robyn Benson. "But we also are campaigning for major reform in how child care is funded and organized because Canada's children need the best quality care possible, and child care staff need big improvements in their working conditions."
Federal leadership needed
PSAC, working with the Child Care Advocacy Association of Canada and others, is pushing the federal government to take leadership and use its spending power to build a proper child care system for all parents who need services.
The federal, provincial and territorial governments are now negotiating a Framework Agreement on Early Learning and Care, which was promised by the Liberals in the lead-up to the 2015 federal election.
Child care advocates have said in their own Shared Framework proposal that the agreement must pave the way to major reforms in how governments fund and organize child care.
Quality and inclusivity
The campaign for change is starting to shift the federal government's thinking. In a recent interview, Social Development Minister Jean-Yves Duclos told The Canadian Press he has heard, "how important it is to work on a system that over time will build the inclusivity, the affordability, and the accessibility of child care services allowing for the importance of quality."
"Our child care campaign is clearly having an impact but we have to keep pushing to make sure the new Framework agreement provides for a comprehensive approach to child care rather than more ineffective Band-Aid solutions. Because fees keep rising and spaces are harder to find than ever," said Benson.
?